Virtual Employment Readiness Workshop
March 10, 2021 11:00 - 12:30
Virtual St. Patrick's Day Concert Featuring Celtic Tenor John McDermott
March 17, 2021 07:00 - 08:15
That's why Hope For The Warriors means so much to me and my husband. It not only made it possible for me to study art, it gave me a safe place to share my experience with others going through something similar. It even helped me understand what my husband and I need to care for ourselves and each other.

—Military Caregiver Sarah Dale
Aug
26
Mon
Seats For Soldiers

@ Dozer Park
Aug 26 @ 6:00 am – Aug 27 @ 6:00 pm
Once again 104.9 The Wolf is going to be out at Dozer Park saving Seats for Soldiers to raise money for Hope For The Warriors, a national nonprofit that helps all branches of the military, from the enlisted, the deployed and our veterans, LOCAL to our listening area.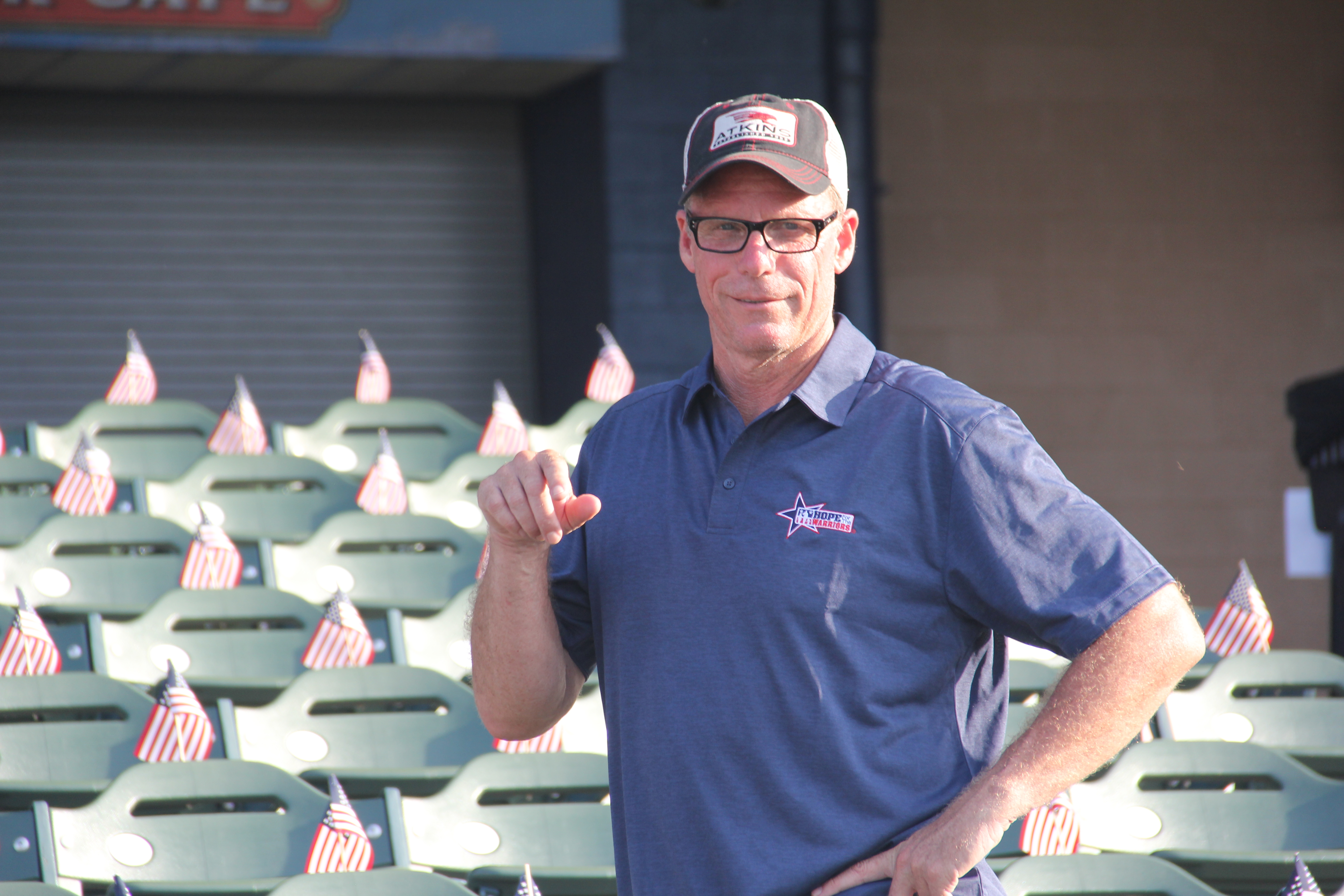 Dr. Chris Michaels will be taking his seats and broadcasting from Dozer Park for 36 straight hours to help those who have served our country. Any contribution you make, big or small, goes to benefit soldiers in need! For each $5 donation that is made Dr. Chris will sit in and place a flag on a seat designating that seat "saved" for a member of our military. You can honor a loved your service member by commenting when you make the donation and Dr. Chris will mention them during the broadcast or on facebook.
Your gifts will begin being accepted August 14, 2019, by donating $5 or more to Hope for the Warriors here you will save a seat for a soldier.  You can also text the Official  Seats for Soldiers Text Line starting on August 14th to make a donation. Just text SEATS to 44321 and choose your donation level. All your donations will then get a flag at Dozer Park starting on Monday, August 26th.
Nov
3
Sun
Team Hope For The Warriors members see: https://www.crowdrise.com/o/en/campaign/hope-for-the-warriors-nyc-2019